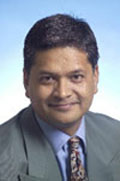 Fazle Momen
Commissioner For Oaths
PLATINUM AWARD CLUB
The Science of Choosing your Lender

Written BY Bob Alexander
As many of you know, I have access to about forty different lenders at any one time. I am sure that you might wonder how the lender that is best for you is chosen.
I have heard many myths on how this happens but the main one appears to be that we send out your application to all forty lenders and they all bid on it and the one with the lowest rate wins. This couldn't be further from the truth.
Within the forty lenders, we have A, B, C and D level lenders. These levels are all based on a client's credit score. If the score is excellent, the client ends up with an A level lender, poorer credit starts to move down the levels. The Big Five banks are A level lenders as well as many other financial institutions such as First National.
I match the appropriate credit with the correct level. Of the forty lenders, typically twenty are A level lenders. So how do I choose within these twenty lenders given a client with excellent credit? I look at other things such as rate, service, turnaround times, payout penalties, pre-payment options and other items that may not be obvious to a client. This is why rate should NOT be the only thing that a client considers. Written BY Bob Alexander
MY VISION STATEMENT
Calgary is the fastest growing city in Alberta. Want to settle here? Looking for house? You are in the right place check out mylistings and also use the search to look for your next home. I will find you your home with the best professional attitude.
House prices are steadily booming and a very low inventory previls. Market is ever expanding. Sell you house with my help. I can assure you the right price you want for your house and I can sell your house in the time period you want No hidden fees, No extra cost just give me a call and I will do the rest.
CIR REALTY is the biggest realtor company in Calgary with more than five thousand listings at one time. As a part of that company and a member of the PLATINUM AWARD CLUB I garantee you one hundred percent satifaction with your home and property. Check out my resources and other links which will help you more resolving your needs.
I provide Commissioner For Oaths services. Please contact me through my website or send me email on this regard. If you want You can fill up the wishlist form and I will contact you as soon as possible with the best fitted houses for you.